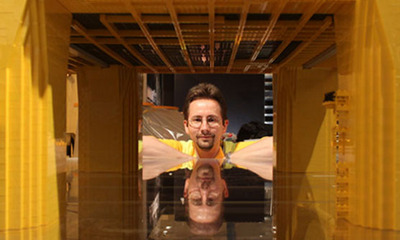 Matija's mission is to spread the joy of the brick among the adult population. He does this by designing commissioned models, mosaics, portraits, LEGO® related team building events, or other requests people may come up with.
Being a programmer, Matija rediscovered his love for the brick thanks to LEGO Mindstorms. He soon realized the potential of integrating Mindstorms with LEGO trains, which derailed him towards building models based on real buildings, vehicles, people, etc. Even though his work often revolves around the LEGO minifigure, no scale is off limits. He likes touching up his models with lights and other kinds of electronics to make them as realistic as possible.
Matija is a LEGO Certified Professional, a trusted business partner of the LEGO Group. He is situated in Norway and accepts commissions from all over Scandinavia, Europe, or the world for that matter.


For inquiries, please contact Matija here:
E-mail:
Phone:
+47 91 82 02 56
Address:
Matija Puzar
Nico Hambros vei 133
N-0969 Oslo
Norway
VAT number:
NO 995 715 368 MVA