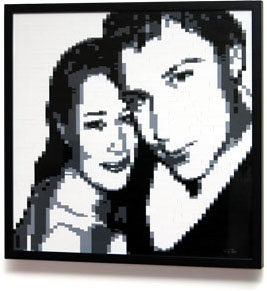 LEGO
®

Creations by Matija Pužar

It is a common misconception that LEGO bricks are a children's toy. Although they

can

be used as a toy too, their main purpose is to express creativity. Indeed, Matija uses LEGO bricks for his work and he is hereby offering you his services.

Examples of what you can get include:
exclusive models according to your desires
mosaics
portraits
company logos
preparation of team building events where employees themselves build a model or mosaic together
engraving of your company name or logo on the final model
...but really, our imagination is the only limit. Be sure to check Matija's
portfolio
for some of his past work.
So, if you have an idea you want to materialise in LEGO bricks, you want to surprise someone with an original gift, you want your employees to love you by letting them play with bricks, get in touch and Matija will be happy to assist you!